For almost 130 years, the Blackstone-Ipswich Cambrian Choir and its associated ensembles have been led by a succession of talented, dedicated conductors and accompanists who have shared a vision of creating and developing choirs capable of maintaining the highest traditions of choral singing, through their vision and foresight.
Today, our artistic team continues to give unselfishly of their time and talents to add to the heritage that has been handed down to us and to create a legacy for future generations.
Meet our Valued Artistic Team
DAVID WEBSTER
Conductor: Blackstone-Ipswich Cambrian Choir
David was appointed as conductor of the Blackstone-Ipswich Cambrian Choir in early 2016. He is also currently Musical Director of the Bach Society of Queensland and Director of Music at Holy Trinity Church, Fortitude Valley. He also served as Musical Director of the Queensland University Musical Society (QUMS) from 2006 to 2015.
David's choral background stems from his involvement from an early age with the Toowoomba Choral Society. In Brisbane, David sings in Canticum Chamber Choir, and has formerly sung with the St John's Anglican Cathedral Choir, the Brisbane Chorale, the Queensland Choir, the University of Queensland Chorale, the Lucian Singers at Christ Church, St Lucia, Schola Cantorum of Brisbane, Musica Sacra, and the Emmanuel College Choir. He has also sung as a guest with the Adelaide Chamber Singers, and as a visiting Lay Clerk with the choirs of St Paul's Cathedral in Melbourne and St Peter's Cathedral in Adelaide.
David maintains a keen interest in Musical Theatre, participating in productions in roles ranging from chorus member to repetiteur, musical director or director.
Highlights of David's conducting career include World, Southern Hemisphere and Queensland Premieres (respectively The Blue Gum Forest by Matthew Orlovich with the 60th Intervarsity Choral Festival Chorus, Roman Hurko's Requiem for Chernobyl and Karl Jenkins' Te Deum, and Jenkins' Requiem with QUMS). He has been a participant in Symphony Australia conductor development courses in recent years, and was a participant in the Sydney Chamber Choir Conductor Training Course in 2011.  David was recently been announced as the recipient of the Seventh National Sydney Symposium Choral Conducting Scholarship, which saw him travel to the UK during 2015 to work with a range of choirs and conductors there.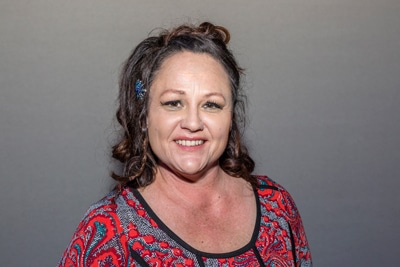 KATRINA MAY
Accompanist: Blackstone-Ipswich Cambrian Choir
Holding a post-Graduate Diploma (Opera Repetiteur) from the Queensland Conservatorium of Music, as well as a Bachelor or Music (Performance) and a Certificate of Music from the West Australian Conservatorium of Music, Melbourne-born Katrina works predominantly as associate artist on piano, as a vocal/piano coach and as a choir conductor. Katrina's accompanying experience is vast, extending from instrumental and vocal, to dance, orchestral and percussion ensembles. Her engagements have covered numerous schools, conservatoire, choirs, opera companies, churches, hotels, as well as cafe-restaurants, theatres and other musical organisations. Katrina's highlights have included performances at the Perth Concert Hall, the Brisbane Entertainment Centre, and on Australian national television and radio. She was one of three finalists in a state Mozart Bicentenial Piano Concerto Competition and toured Australia with Trio Bel Canto (US saxophonists).
MICHELLE FRENCHConductor: Cambrian Youth Choir
Conductor: Junior Cambrian Choir
Michelle is a graduate of the Queensland University of Technology where she completed degrees in music and education, specialising in primary school classroom music. Since graduating, she has worked as a primary music specialist at Ipswich Central State School, Blackstone State School and West Moreton Anglican College.
During the time spent with her various choral programs, Michelle has further developed her skills as an accompanist and is frequently asked to accompany choir rehearsals and performances, as well as many solo competitors in eisteddfodau.
Michelle has been involved with the Blackstone-Ipswich Cambrian choir for many years, beginning as a chorister in the Youth Choir in 1995. Whilst currently taking time out from performing with the Senior Choir in order to spend time with her young family, she is delighted to be able to continue conducting the Junior Cambrian Choir and the Cambrian Youth Choir. This has provided Michelle with opportunities to encourage young people to enjoy choral music and to continue their participation in music as they grow and develop.
BRONWYN FRENCHConductor: Coro Concorde
Accompanist: Cambrian Youth Choir
Accompanist: Cambrian Show Choir
Accompanist: Junior Cambrian Choir
Bronwyn is presently employed at Ipswich Grammar School as a Musical Assistant / Instrumental Teacher and also teaches piano and voice at her own private studio.
She has been a very proud member of the Blackstone-Ipswich Cambrian Choir for many years, having joined the choir in the late 1970s. During her early years with the choir she enjoyed roles in musicals such as Sound of Music, Brigadoon, and Camelot, and also accompanied the Junior Cambrian Choir, with Blodwyn Whitehead as choral director, for a period in the 1980s. After a lengthy absence due to the demands of a busy and growing family, Bronwyn returned to the Cambrians in 1996 to accompany the Junior Choir and later that year assumed the role of accompanist for the Cambrian Youth Choir, beginning a new partnership with Berniece Hicks as choral director.
Bronwyn is very proud to have seen her four children Matthew, Adam, Ben and Erin proceed through the ranks of the Junior, Youth and Senior choirs. She remains committed to encouraging, in all young people, a love of singing and choral music.